As a landlord, you wear a lot of hats. You are the property owner so all the financial responsibility is legally on you. You might be the plumber, handyman, rent collector and property manager. Being a landlord isn't for the faint of heart, that's for sure. But how do you know when it's time to explore new options? The tenant hassles, the endless problems, the late night emergency maintenance phone calls, and more can make owning and renting a property more trouble than it is worth.
We buy houses in any condition and any price range from tired landlords.
Maybe your rental property just isn't what you thought it would be. Perhaps it's too far from the center of the city and you have trouble getting quality tenants. Maybe property management has taken over your life and you want to take back control. Maybe you can't keep up with the necessary repairs from daily wear and tear.
We've worked with tired landlords who are in situations like these:
I'm a landlord and I'm not making any money.
Maybe your tenants just don't pay on time, or worse, not at all. Perhaps the house has fallen into such disrepair that the rent money you do earn has to go back into the house leaving you with zero in profit.
After all, you initially became a landlord to earn extra cash flow every month. If you're in this situation it is definitely time to make a change. This is the number one reason we hear from landlords requesting our help.
I'm a landlord and my tenants are the worst.
Maintenance call coming in at all hours of the night? Neglect? Abusing the property? What about squatters (illegal tenants)? Squatting is a real life situation that we deal with all the time, like in this case:
A lady we worked with bought a rental property in partnership with another man. The plan was to purchase the property under her credit and he was going to take the responsibility of fixing up the property to rent.
Turns out, his friends all moved in and never paid a dime in rent. They were professional squatters. While all the financial responsibilities fell on her, they took advantage of living in her property for free! They ever had any intention of fixing up the place or paying.
"Squatters rights" also known as "adverse possession" means that a trespasser is essentially trying to gain legal title to property by continuous possession. The laws in Texas and Oklahoma protect landlords in that a squatter has to meet strict requirements to have the opportunity to possess the property. In Texas they can't even begin to claim ownership until they have been living continuously there for three years. In Oklahoma, it's fifteen years.
While this presents a hassle for you as a landlord, handling the situation immediately and through the correct legal channels is the best course of action. If you need legal partners, we can help.
I'm a landlord and I just can't afford it.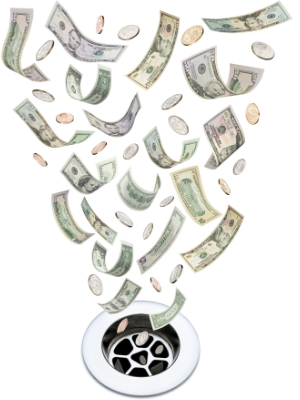 The rental property you own may need extensive deferred maintenance and repairs. The financial drain is very stressful. The rent isn't covering the cost of running the property anymore, let alone turn a profit. At this point it may be in your best interest to sell the rental property in as-is condition for cash. Don't worry about expensive repairs.
Things like a new roof, flooring or carpeting, plumbing updates, etc. can cost tens of thousands of dollars. During construction you won't be able to rent the property. That can present a distressing situation for landlords who depend on the monthly income from rent.
You don't have to stress any longer. You have options! If you're tired of dealing with maintenance, repairs, tenants, toilets, property management, late rent, evictions, and more, contact Reddtrow Properties, LLC. We buy houses from distressed, tired landlords in Texas and Oklahoma every day and help them find the unique solution for their rental properties.
Author: Sandra Nesbitt